FINDING PEACE WITH STIFFNESS*
*THROUGH YOGA
Stressed out by Berlin city life? Then it's time for a break!
Take a deep breath, take another one and restore yourself by practicing some OUTDOOR YOGA
at Körnerpark in Berlin Neukölln.


All LEVELS OF Yoga EXPERIENCE WELCOME
Everybody is warmly invited to join my Sashtangi Hatha Vinyasa Yoga Fusion classes on soft grassy ground at Körnerpark in Berlin Neukölln.

As a beginner, you will be talked through all the postures and be given the right adjustments for every asana. If you're a more advanced yogi I'll give you nice options and variations to help you shift your practice to the next level. Imagine a place where you can feel safe, connect deeper with yourself, surrender to whatever is and realize that happiness is a choice. Imagine this place is available every time you need it and everywhere you go.
What if I tell you this place is hidden inside of you?
Just as yoga has transformed my life over the last couple of years, my goal is to open gates for everyone to gain a better understanding of themselves and unfold not-yet-explored potentials.
YOGA SCHEDULE
It is astonishing how small things sometimes take a particularly long time. What shouldn't be part of these things: booking a yoga class!
You can therefore check out all classes directly on my website and reserve space for your mat whenever it suits you best.
MARIE-Louise, BERLIN
"My doctor recommended yoga. Sashtangi's classes were happening around the corner, so I went. For me as a beginner, it is perfect."
BinA, Zurich
"Sascha is an extraordinary being of light, dedicated to spiritual growth. He spreads good vibes and warmth wherever he goes."
Shana, BERLIN
"Sascha is an incredibly inspiring and warmhearted person. He has a super calm and profound nature that he brings to his yoga classes."
ANNALISA, BERLIN
"Sascha is a great, professional teacher, and a kind, caring soul. Every practice is not just an immersion in the lovely location but also in his great vibe and energy."
You are the universe in ecstatic motion.
-
RUMI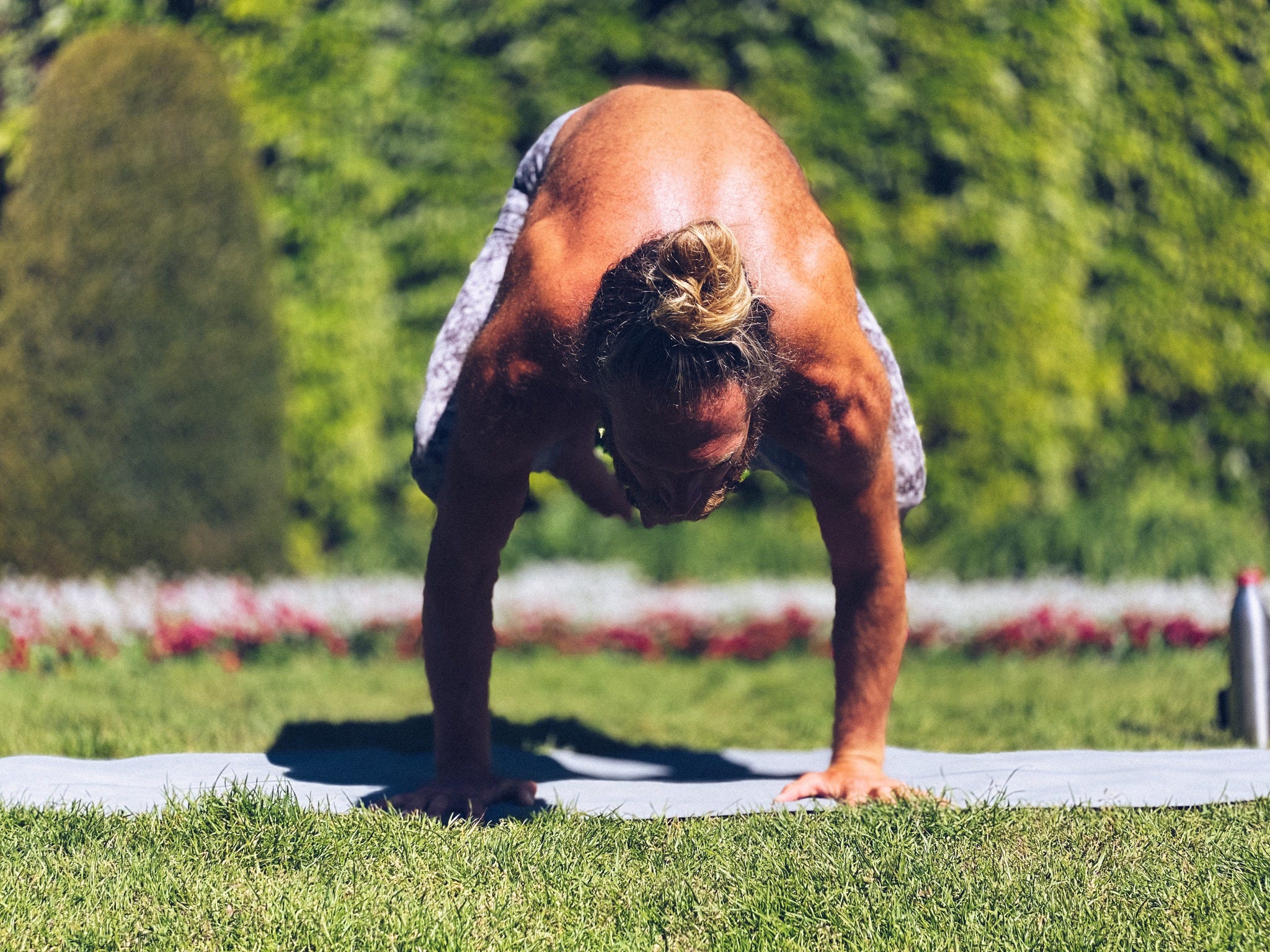 EAT.
Sleep.
PraCtice.
Repeat.
There is a simple truth: If you practice yoga on a regular or maybe even daily base, you will automatically gain new skills physically, mentally and spiritually.
Furthermore, if you love what you do, you won't feel stressed out anymore. It feels more like coming home to your inner source of self-acceptance and self-love. From this space deep inside you can fully be aware of the Now.
It's all there is.
Content from Google Maps can't be displayed due to your current cookie settings. To show this content, please click "Consent & Show" to confirm that necessary data will be transferred to Google Maps to enable this service. Further information can be found in our Privacy Policy. Changed your mind? You can revoke your consent at any time via your cookie settings.
Consent & Show
Opening hours
Monday to Sunday
(on request)